Angels with a check mark are available, while Angels with an "X" have been selected.
Once you have chosen your angel, call the office 613-267-6500 and give your contact information with the Angel's number so we may update our list.
Return the unwrapped gift (preferable in a bag) with # Angel Tag, to the Municipal Office by December 1st.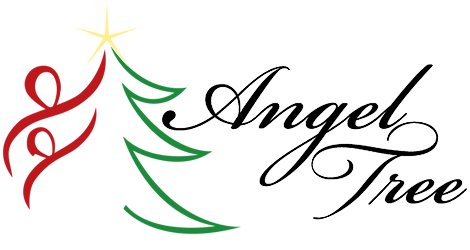 Angel #151
Boy - 10 years
Clothing Size: Size 14-16
Wish: Gift card, science kit, board games, lego, crafts

Angel #152
Girl - 2 years
Clothing Size: Size 4
Wish: Books, dolls, stuffed animal

Angel #153
Girl - 14 years
Clothing Size: Medium Womans
Wish: Clothes, gift card, makeup, stuffed animal, board games, hygiene, Lego

Angel #154
Girl - 16 years
Clothing Size: Small Womans
Wish: Clothes, gift card, stuffed animal, board games, crafts, hygiene, Lego

Angel #155
Girl - 11 years
Clothing Size: Small Womans
Wish: Clothes, makeup, jewelry, hygiene, crafts, stuffed animal, gift card

Angel #156
Girl - 4 years
Clothing Size: 5/6 Girls
Wish: Clothes, books, crafts, hair accessories, dolls

Angel #158
Girl - 1 years
Clothing Size: 18 months
Wish: toy cars/trucks, wooden blocks, anything dinosaur related

Angel #159
Girl - 2 years
Clothing Size: 2T
Wish: Play food and kitchen, Frozen, Lego Duplo or lego for young kids, learning toys

Angel #160
Girl - 2 years
Clothing Size: 3T
Wish: Little People play set, paw patrol

Angel #161
Boy - 16 years
Clothing Size: Small Mens
Wish: Robucks, headphones, Lego Technic

Angel #162
Boy - 14 years
Clothing Size: Small Mens
Wish: Lego star wars, technic, Minecraft, Robucks

Angel #163
Boy - 15 years
Clothing Size: Mens Medium
Wish: West 49 Clothing or gift card, Funhaven gift card, passes for paint ball or nerf

Angel #164
Girl - 15 years
Clothing Size: Medium womans
Wish: Walmart Gift Card, Robucks, Dynamite gift card, beauty products

Angel #165
Girl - 14 years
Clothing Size: Medium Womans, 4-6
Wish: Make-up, Starbucks gift card, Tim Horton's gift card

Angel #166
Girl - 17 years
Clothing Size: Medium Womans
Wish: Earring, Copic or Posa markers, waffle maker

Angel #167
Girl - 15 years
Clothing Size: Small Womans
Wish: Camera, LED Lights, Beauty Products

Angel #168
Girl - 16 years
Clothing Size: 4-6 Womans
Wish: Hair supplies, tinted lip glosses, face masks, jade roller

Angel #169
Girl - 6 years
Clothing Size: 7-8 Youth
Wish: doctor set, pet veterinarion set, tea party set, hatchemal, sled art kit

Angel #170
Girl - 7 years
Clothing Size: 9-10 Youth
Wish: Hatchemal, Lego Minecraft, sled, art kit, CD player/radio

Angel #171
Girl - 7 years
Clothing Size: 10-12 Youth
Wish: Princess costumes, paw patrol sets, games, art kit

Angel #172
Girl - 12 years
Clothing Size: Youth 14-16
Wish: Jewelry Making kit, Tie-dye kit, snow cone or cotton candy maker

Angel #173
Boy - 12 years
Clothing Size: 14-16 Youth
Wish: Lego Technic, Goo Jit Zoo, Exploding Kittens Game

Angel #174
Boy - 10 years
Clothing Size: 14-16 Youth
Wish: Mini Sticks and Ball, Pokemon, Lego Star Wars

Clothing Size: 7-8 Youth
Wish: Paw Patrol, Lego, Board Games