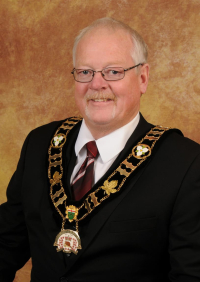 Steve Fournier, Reeve
This will be Steve's second term on Council and first term as Reeve and County Councillor.
He was born and raised in the Perth area and has been a property owner in the Township for over 30 years. Steve had a career with the Town of Perth for 36 years in the recreation and emergency services sectors. Steve was also a member of the Drummond/North Elmsley Tay Valley Fire Service for 14 years and served as Deputy Chief. Steve and his wife Shellee shared 4 children and have one granddaughter.
We will continue to reconstruct our roads and bridges, maintain and replace our aging assets and support our recreational and cultural services while being fiscally responsible to our taxpayers.
Please feel free to contact Steve with any questions regarding issues in the Township or the County. Let us make Drummond/North Elmsley a great place to live, work and play.
Email: This email address is being protected from spambots. You need JavaScript enabled to view it.
Telephone: 613-390-0812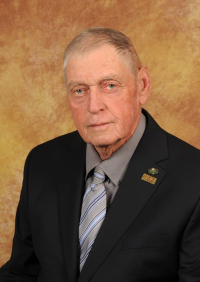 Ray Scissons, Councillor - North Elmsley Ward
Elected to first term 2010.
Ray Scissons retired as the Township's chief building official (CBO) in 2009, a role he had held since 1997.
Scissons extensive experience in municipal government includes current work as the chief building official, planning department for Township of Elizabethtown-Kitley.
Operates a beef farm in Drummond/North Elmsley with wife Diane and family.
1968-1981 - Ministry of Municipal Affairs.
Appointments - Drummond/North Elmsley/Tay Valley Fire and Rescue and the Municipal Emergency Control Group
Email: This email address is being protected from spambots. You need JavaScript enabled to view it.
Telephone: 613-283-2082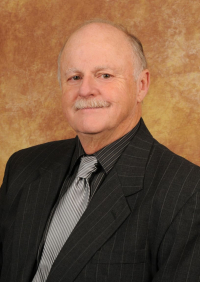 Paul Kehoe, Councillor - Drummond Ward
Elected to first term 2018.
Paul was raised in North Elmsley Township just outside of Rideau Ferry, attended North Elmsley Public School and PDCI. After graduating college in Environmental Technology he was employed by the Ministry of Environment. He was a Provincial Officer with the Ministry for over 30 years as an Environmental Officer in various locations within the province and as a District Supervisor in Ottawa. His latest position was with the Ministry of Natural Resources as an Area Supervisor in Kingston. Since his retirement, until the spring of 2018 he has worked part time for Pinchin Ltd an environmental consulting firm as a Municipal Advisor to communities in Northern Ontario.
Paul has been a long-time community volunteer with 1st Drummond Scouts, Perth Minor Soccer and hockey. He was a member of the Perth and District Agricultural Society, (Fair Board) for 26 years.

He and his wife, Joy have three children and have lived on a small farm off the Tennyson Road for the past 28 years.

He is looking forward to the opportunity to serve the residents of the Township.
Email: This email address is being protected from spambots. You need JavaScript enabled to view it.
Telephone: 613-200-1272
John Matheson, Deputy Reeve – Drummond Ward
John Matheson is a newly elected Deputy Reeve. John was born and raised on a family farm in Drummond Township.
John farmed in Drummond Centre were he proudly raised his 3 sons while working for 34 years at Brewers Retail, after retiring John and his wife Ewa moved to a new home on the Tennyson Road.
John was a director of the Cattlemans Association, president of the Perth Blue Wings Junior B team, a member and volunteer of the Perth Civitan, and volunteer for minor hockey and baseball.
I feel privileged to have been elected to serve the good people of DNE.
Email: This email address is being protected from spambots. You need JavaScript enabled to view it.
Telephone: 613-267-4138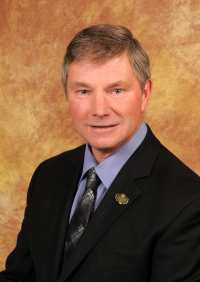 Paul Coutts, Councillor – North Elmsley Ward
Paul is a licensed General Carpenter who operates a small General Contracting firm. Raised in North Elmsley Township and attended North Elmsley Public School and PDCI.
He is on the Board of Trustees and manager of Rideau Ferry Cemetery.
A member of Rideau Ferry United Church and a Board member.
Married with 2 daughters. His wife Danita is a RPN at Lanark Lodge.
Email: This email address is being protected from spambots. You need JavaScript enabled to view it.
Telephone: 613-341-1368