Aubrey Churchill, Reeve
Aubrey was born and raised on a dairy farm in the Township of North Elmsley. After attending the Perth and District High School he became an employee of Schneider Foods in Kitchener, Ontario until his retirement after 42 years' service. He is married to his wife Ann and they have 3 children and 7 grandchildren. He was first elected to the Township of North Elmsley as Councilor in 1988. After the amalgamation of Drummond Township and the Township of North Elmsley in 1998, he was elected to the Council of Drummond/North Elmsley Township as Councilor. In the election of 2000, he became Reeve, the position he still holds today. He is a member of the Lanark County Council since 2000 and served as Warden of Lanark County in 2006.
Email: This email address is being protected from spambots. You need JavaScript enabled to view it.
Telephone: 613-264-8404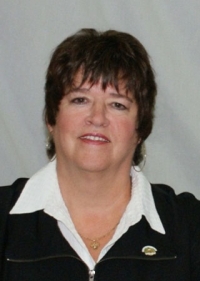 Gail Code, Deputy Reeve
Gail Code was born in Perth, Ontario and moved to the family farm in Drummond Ward more than forty years ago with her husband, Harold. They continue to operate the beef farm where they proudly raised their three children and now enjoy spending time with their six wonderful grandchildren.
Gail is an active member in the community having led numerous 4-H clubs, participated in various agricultural committees and having been a founding member of the family council at Drummond Central School. She and her daughter recently sold their successful restaurant in Perth which allowed Gail to devote more of her time to her family and council activities.
She currently represents Drummond North Elmsley on the following Boards and Committees:
County Council
Lanark County Agricultural Advisory Committee
Mississippi Valley Conservation Authority
Drummond North Elmsley, Tay Valley Fire Board
Drummond North Elmsley Environmental Committee
Mississippi Lake Plan
200th Anniversary Committee
Gail has enjoyed representing the residents of Drummond Ward since January 2008 where she brings a common sense approach along with her commitment to family, community, environment and maintaining our rural way of life.
Email: This email address is being protected from spambots. You need JavaScript enabled to view it.
Telephone: 613-264-0432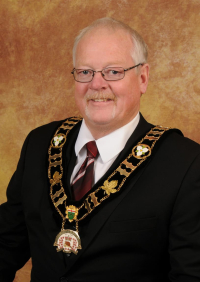 Steve Fournier, Councillor
Elected to first term 2014.
Steve was born in Perth and has resided within Drummond/North Elmsley for the last 30 years. He retired from the Town of Perth after 36 years of service, and brings experience and knowledge in the recreation field and emergency services.
Steve was also a member of the Drummond North Elmsley Tay Valley fire rescue for 14 years and served as deputy chief until his appointment with Perth Fire Department in 2004.
"Considering we are faced with many restricting codes, bylaws, acts etc., I am very pleased with the finances, staff compliment and vision of the Township at the present time. Our fleet, buildings, roads and bridges look to be in great shape." Issues that he will be bringing to the table will consist of "lobbing with the Provincial representatives regarding OPP billing, the outrageous spending habits at Hydro One and a property standards bylaw for the Township."
Proud to be your voice on council.
Email: This email address is being protected from spambots. You need JavaScript enabled to view it.
Telephone: 613‐390‐0812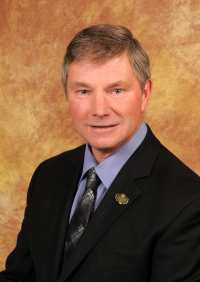 George Sachs, Councillor
George Sachs is newly elected and has lived in Drummond/North Elmsley for most of his life. He is the father of two children, and is married to his wife, Lynn. He volunteers with the Perth and District Little League.
George obtained a secondary diploma in Fitness and Health Promotion at Fanshawe College and he also received an Honors diploma as an Automotive Service Technician at Algonquin College. He sits on the Perth and District Union Public Library Board and is a member of the Property Committee. He is also a member of the Environmental Initiatives Committee at DNE Township.
George is employed full time as an Automotive Service Technician and you might see him on his ATV throughout the County.
"I am honored to serve the people of DNE. It's where I am raising my family. I love our rural way of life. That is why I became involved politically, to do my best to keep it that way."
Email: This email address is being protected from spambots. You need JavaScript enabled to view it.
Telephone: 613-200-0288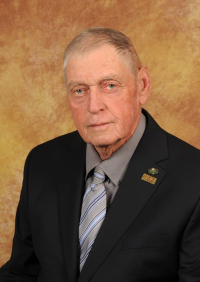 Ray Scissons, Councillor
Elected to first term 2010.
Ray Scissons retired as the township's chief building official (CBO) in 2009, a role he had held since 1997.
Scissons extensive experience in municipal government includes current work as the chief building official, planning department for Township of Elizabethtown-Kitley.
Operates a beef farm in Drummond/North Elmsley with wife Diane and family.
1968-1981- Ministry of Municipal Affairs.
Appointments- Board of Directors for Rideau Valley Conservation Authority, and the Drummond/North Elmsley/Tay Valley Fire and Rescue.
Email: This email address is being protected from spambots. You need JavaScript enabled to view it.
Telephone: 613-283-2082