NEW Online Mapping Tools Available on Township's Website
The Township of Drummond/North Elmsley has released mapping tools on their website to help both residents and visitors explore assets and opportunities in Drummond/North Elmsley.
Interactive Community Map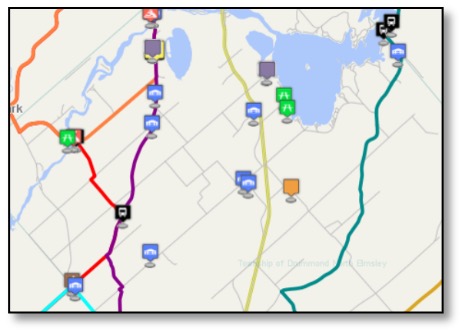 The Interactive Community Map highlights a range of recreational and cultural points of interest including canoe routes and snowmobile trails, walking and cycling trails, and points of interest such as cemeteries, beaches, boat launches, and parks. Fire hall locations and buffers allow residents to find out how far their property is from the nearest fire hall.
The icon for the Interactive Community Map is on the home page at www.dnetownship.ca/, making it easy to find.
Official Plan and Zoning Maps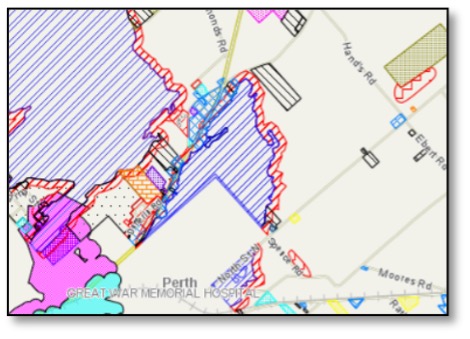 The Official Plan and Zoning Map allows you to see these designations for any property in the Township. The Official Plan Map includes information like flood lines around waterfront properties, and municipal drains serving agricultural areas. The Zoning Map indicates the type of development allowed according to zone. Designations such as general commercial, residential, agricultural and environmental protection provides valuable information to realtors, potential buyers, and residents considering development on their property.
The Official Plan and Zoning Map is found at dnetownship.ca/doing-business/official-plan-and-zoning-map.
Whether enjoying a 'close to home' adventure, or welcoming visitors in a post-pandemic future, these interactive mapping tools will provide valuable information about local features and opportunities.
For more information:
Cindy Halcrow, Clerk Administrator
This email address is being protected from spambots. You need JavaScript enabled to view it.